The plant of agricultural machines BIM develops year after year, offering an excellent line of agricultural machinery. The key strategy for the development of the plant is
formation of an extensive international dealer network. Proven years of successful cooperation official dealers of the plant have already achieved
high results in the promotion of the BIM brand and the implementation of the supplied equipment. Their experience illustrates the effectiveness of mutually beneficial business relationships and
attracts new partners for business development in different countries.
We believe that our equipment, experience and professional support of partners is something that will provide you with unique opportunities for successful business in
sphere of agriculture.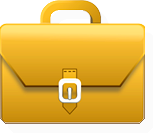 We produce agricultural machinery
since 1999 and have already produced more than 7,000
agricultural machinery. To date, we
we produce more than 700 units of equipment per year. we
We are recognized as the best producer of agricultural machinery at competitions every year and get
many awards.
We use the most modern
technologies and equipment, laser
complexes, robots and CNC machines. For 2 of our
more than 200 professionals in
agricultural machinery industry.
We cooperate with partners capable of
ensure the necessary level of reliability
and efficiency of the supplied components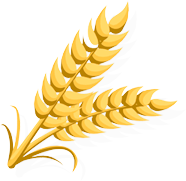 Our factories specialize in
production of machinery for post-harvest
harvesting and fertilizing .. This
allows us to concentrate our efforts
specialists and achieve excellent
results.
To develop our technology, we use
complex systems of automated
designing. Dozens of our engineers
focus their efforts on simplicity
structures, high reliability and
effectiveness.
With the involvement of the best specialists
scientific institutions we are looking for ways to
further improvement of our products,
We develop new models of machines for
Agriculture. As a result of this work
received more than 10 patents, and scientific
achievements are embodied in the design of our
machines.
Our operations are conducted in full
compliance with European standards,
while quality work is carried out
on the principles of TQM (Integrated Management
quality).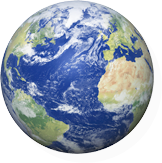 Our company has dealers in the European Union,
CIS, Moldova, Mongolia and Ukraine. Our
machines are designed to work in a variety of
conditions and are shipped to more than 15 countries
of the world.
All machines of our production have
the best indicator of "best value for money"
They are surprisingly productive, having
this is quite an acceptable cost.
The use of each machine gives
advantages. Efficiency of machines
confirmed by awards, state
trials and thousands of grateful
buyers.
The advantages of partnership with us:
Support and development of the dealer
We provide consulting and practical assistance to the partner in the field of sales and maintenance of our equipment,
we carry out advertising support.
We provide a guarantee for the equipment and help to carry out the service
Delivery of original parts
Full provision with original spare parts as soon as possible
We are ready to consider any of your proposals for cooperation
What is necessary in order to become an authorized dealer:
Stable financial position
Work experience in the sale of agricultural machinery
Business plan for cooperation development
Interest in promoting the machinery of the agricultural machinery plant
The presence of appropriate staff to ensure the supply and maintenance of equipment
Availability of appropriate technical equipment and facilities for storage and maintenance of equipment at the stage of delivery from the manufacturer to the end user
The desire to work fruitfully and develop to achieve maximum profit and prosperity of your own business in the region